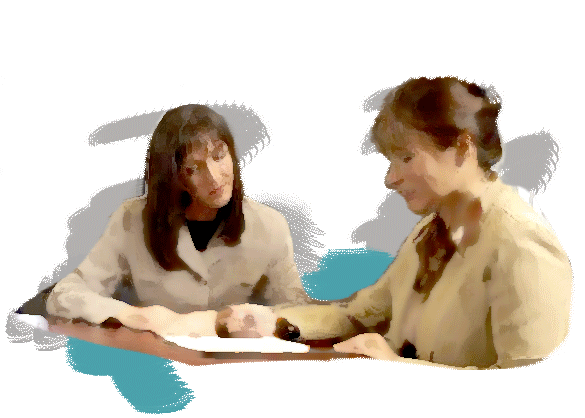 Personal care and support packages
We put you at the centre of your personal support package.
Our approach looks at three areas to create an Individual Support Plan just for you: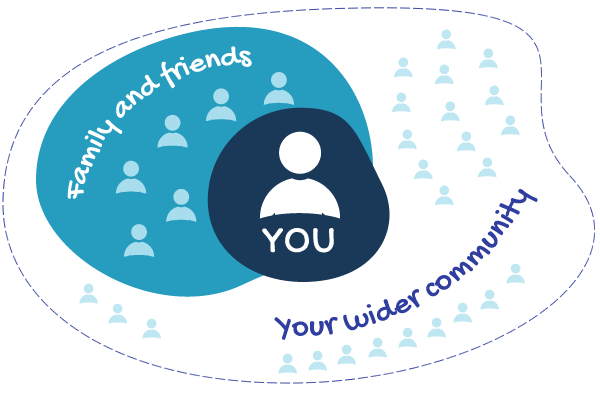 At the centre of your support package is you. Your individual interests, your aspirations, your lifestyle.
Surrounding this are your family and friends. We will look at ways to make sure your support package helps you to spend time with the people that matter to you.
Lastly, we'll look at your community. What's happening locally, and would you like to get involved? Are there groups and activities you'd like to join? We'll look at ways we can help you to do this.
Developing your Personal Care and Support Plan
Passion for Support believe that their customers should be as involved as possible in the development of their individual package of support and how that is developed and delivered.
An essential element of this is our assessment process and the development of your Personal Support Plan, which is the hallmark of our service.
The assessment process enables us to fully understand your individual needs. We want to make sure that our assessment process is as comfortable as possible for you therefore we would normally do this in your home. We realise that it can be difficult to remember everything you might want to ask about. Therefore it may be a good idea if you ask a friend or relative to attend the meeting with you just to make sure nothing gets forgotten.
Any information you give us during the assessment visit will be treated sensitively and in confidence. During the meeting we will ask you a number of questions that are designed to help us to understand you and your individual needs. The information that you give us will help us to develop your Personal Support Plan.
Your Personal Support Plan is our opportunity to get to know you and to understand what it is that you want to get from our service. While it is important to tell us about specific needs you might have, your Personal Support Plan shouldn't just be about the tasks you need help with i.e. getting washed and dressed or going to the toilet. It should also tell us the type of person you are and what your likes and dislikes are. The things you enjoy and who you like to spend time with. It's about the things that you think are important and would improve your quality of life. If there are any new things you want to do like joining a group or doing a course tell us about it. We will use your assessment and your Personal Support Plan to help find the most appropriate support for you.
Once your Personal Support Plan is finished, and you are happy with the information you have given us, you will be asked to sign it so that we know it is a true record.
Regular reviews
As part of our Quality Assurance Framework your Personal Support Plan will be reviewed at regular intervals, either 6 monthly or annually, to make sure that it continues to represent your needs.
Your Personal Assistant/Caregiver
We will use details from your Personal Support Plan to match you to an appropriate Personal Assistant/Caregiver. Your Personal Support Plan will form the basis of the work your PA does with you, it is really important therefore that you make sure that you are completely happy with the plan before you sign it. A copy of your Personal Support Plan will be kept in your file at our office and you will also be given a copy.